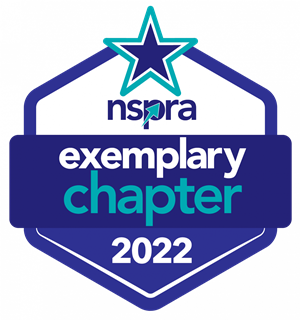 GSPRA has been awarded a "Mark of Distinction" by the National School Public Relations Association (NSPRA). The organization was recognized for its 2022 Fall Conference.
This recognition recognizes the efforts of state chapters in supporting NSPRA's mission of building support for education through responsible public relations that leads to success for all students. GSPRA was also an NSPRA Exemplary Chapter in 2015, 2019, 2020 and 2021.
Click here for more on this national recognition program.